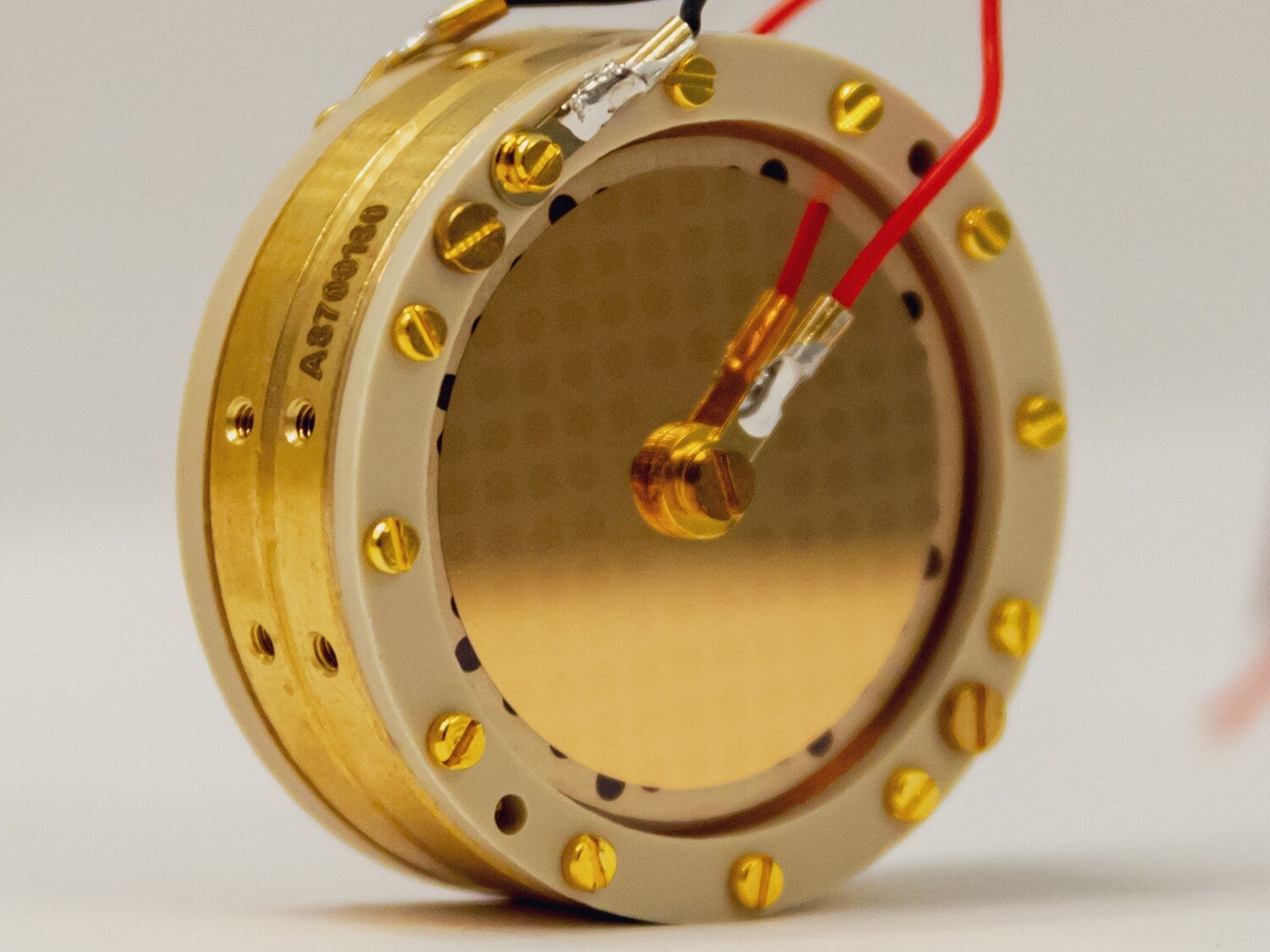 K87 Capsule
A87
Product Details
A capsule created specifically for use in DIY U87 and U67 clone circuits.
I poured a lot of time and effort into this capsule, carefully refining the design through over 400 iterations and drawing on the knowledge gained from examining multiple vintage K67 and K87 capsules. Rather than simply rebranding an existing product from a factory's catalogue, I built this capsule from the ground up with a fully custom backplate to ensure top-notch performance and unparalleled accuracy.
The Arienne Audio K87 capsule has a smooth, even frequency response with a moderate boost in the high end – a signature characteristic of the K87 sound. To get the most out of this capsule, it's recommended to use it in a circuit with feedback correction. The capsule features <1dB front-to-back matching, ensuring a consistent sound no matter the orientation.
Each Arienne Audio K87 capsule is serialized and ships with its own frequency response chart (note: delivery may be over e-mail, still figuring out if/how I want to print all these...), as well as a saddle mount and a cover. Whether you're a pro engineer or a DIY enthusiast, I'm confident the Arienne Audio K87 capsule will be a valuable addition to your collection. I can't wait to see what you create with it!
Save this product for later